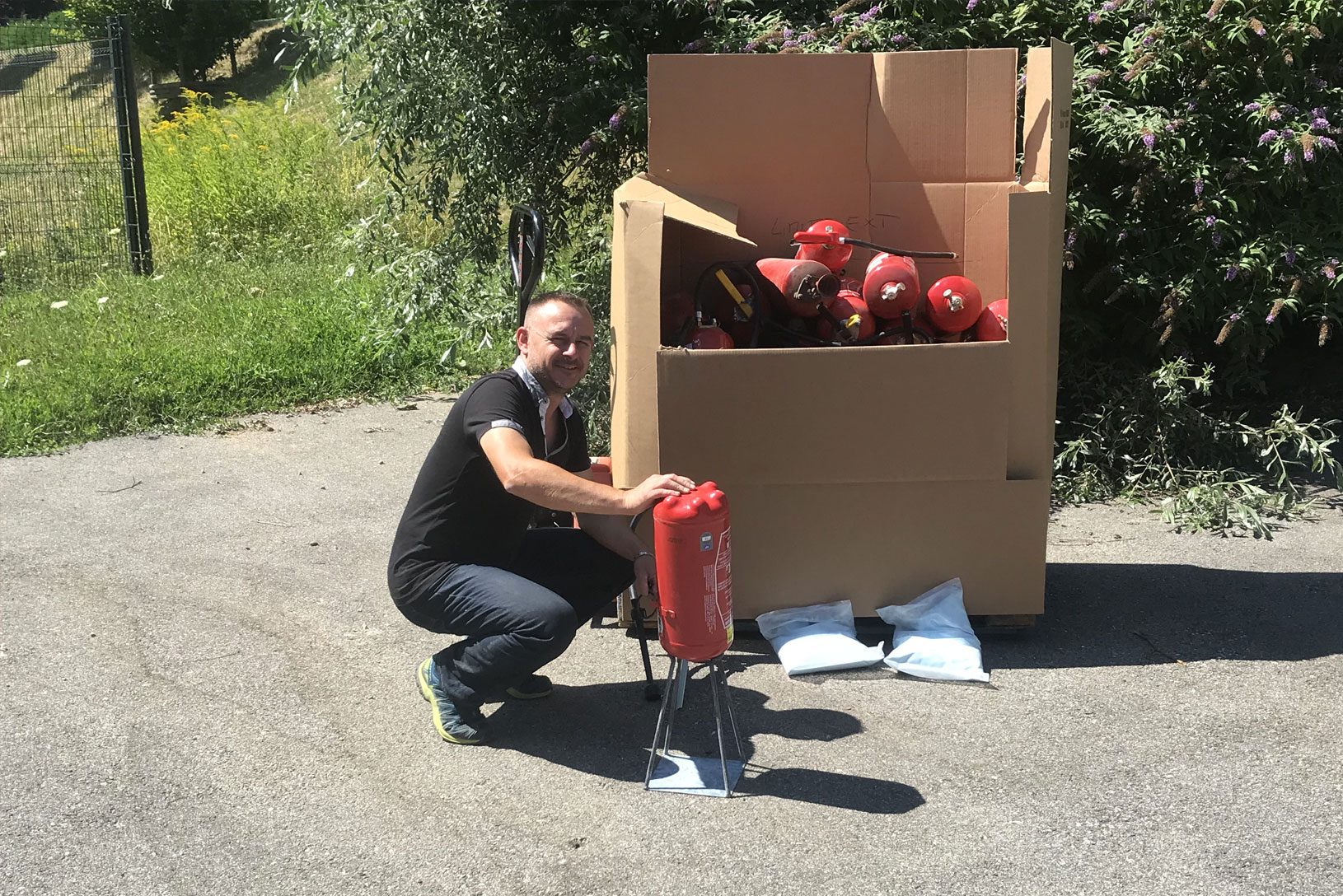 Fire extinguishers and powder are sent to Charente in a factory specialized in the treatment and revaluation of fire equipment. We are committed to taking back the material bought from us. A participation will be requested if the material comes from another dealer.

Limit the carbon footprint by optimizing the organization of tours and recruiting technicians ready at home but also by focusing on purchases of equipment manufactured in our region.

Packaging (cartons and pallets) are also reprocessed and revalued.

Our signs are not lit at night to promote nightlife and limit our energy consumption.